Post by oldskooler on Nov 26, 2015 23:17:38 GMT 1
i havent updated this thread for a while but i have been busy!
got the bottom inner door repair sections done before getting the doorskins fitted in the bodyshop. only replaced what was needed which was easier that fitting the complete sections which didnt look like they id fit so nice.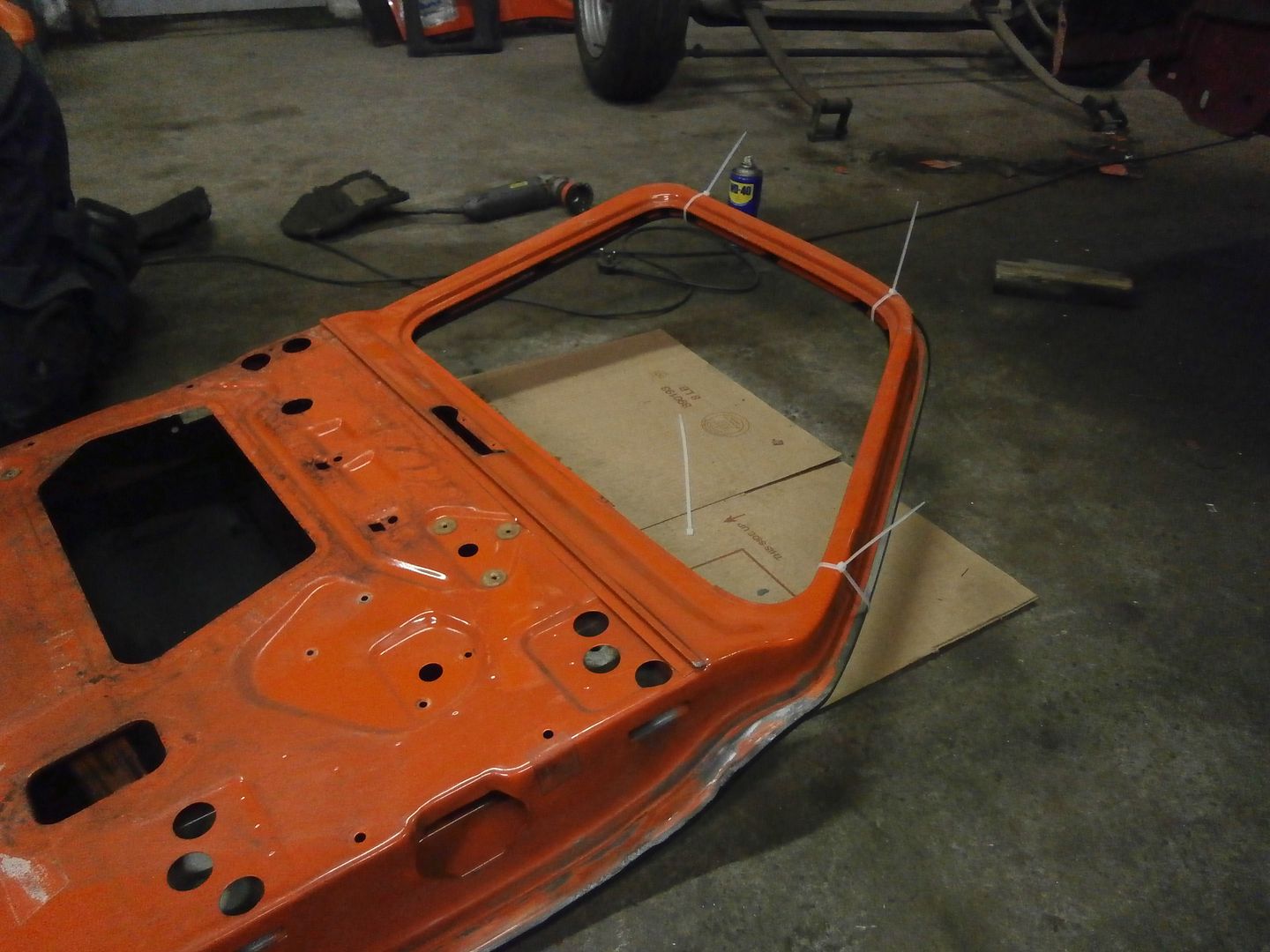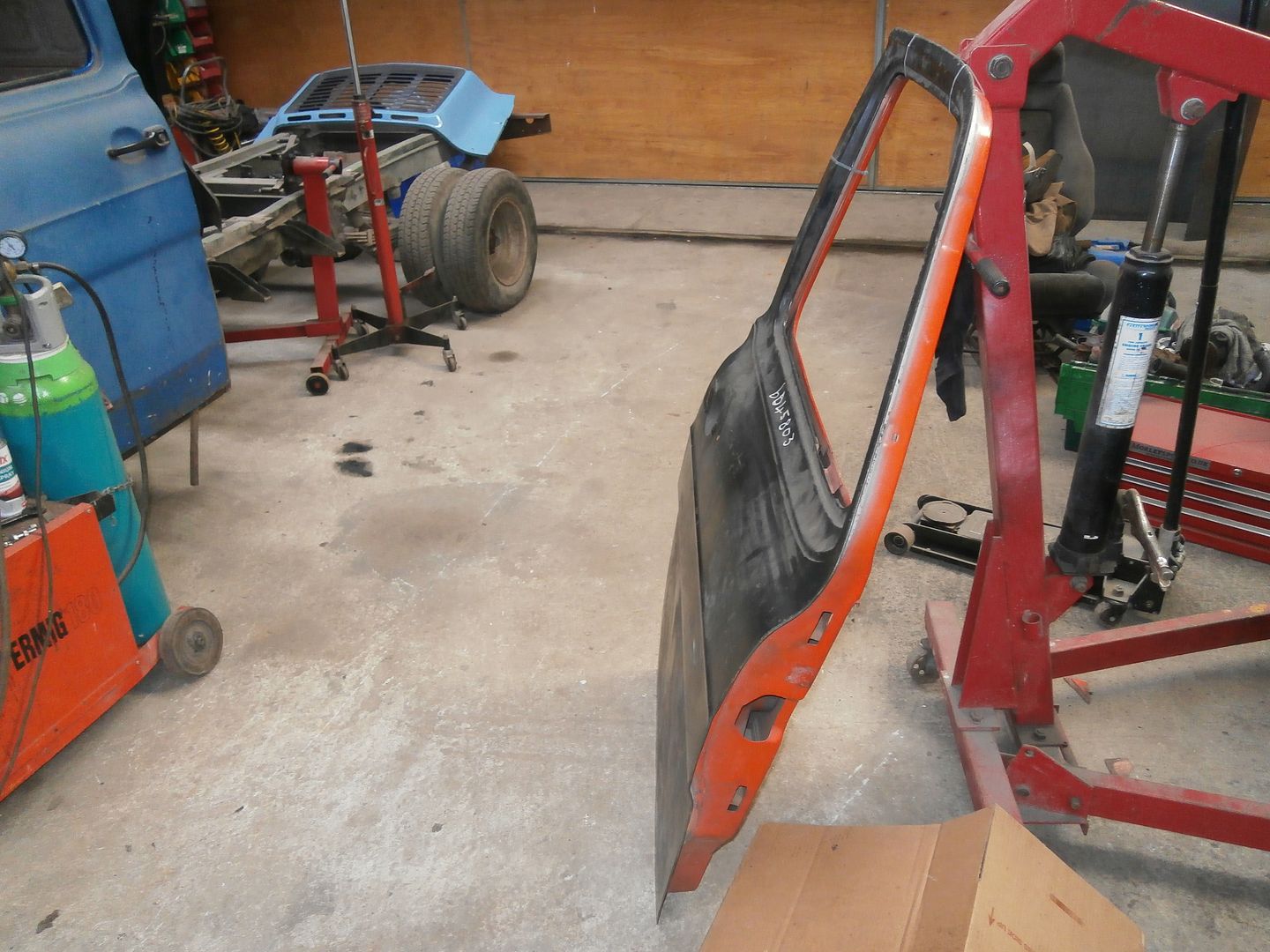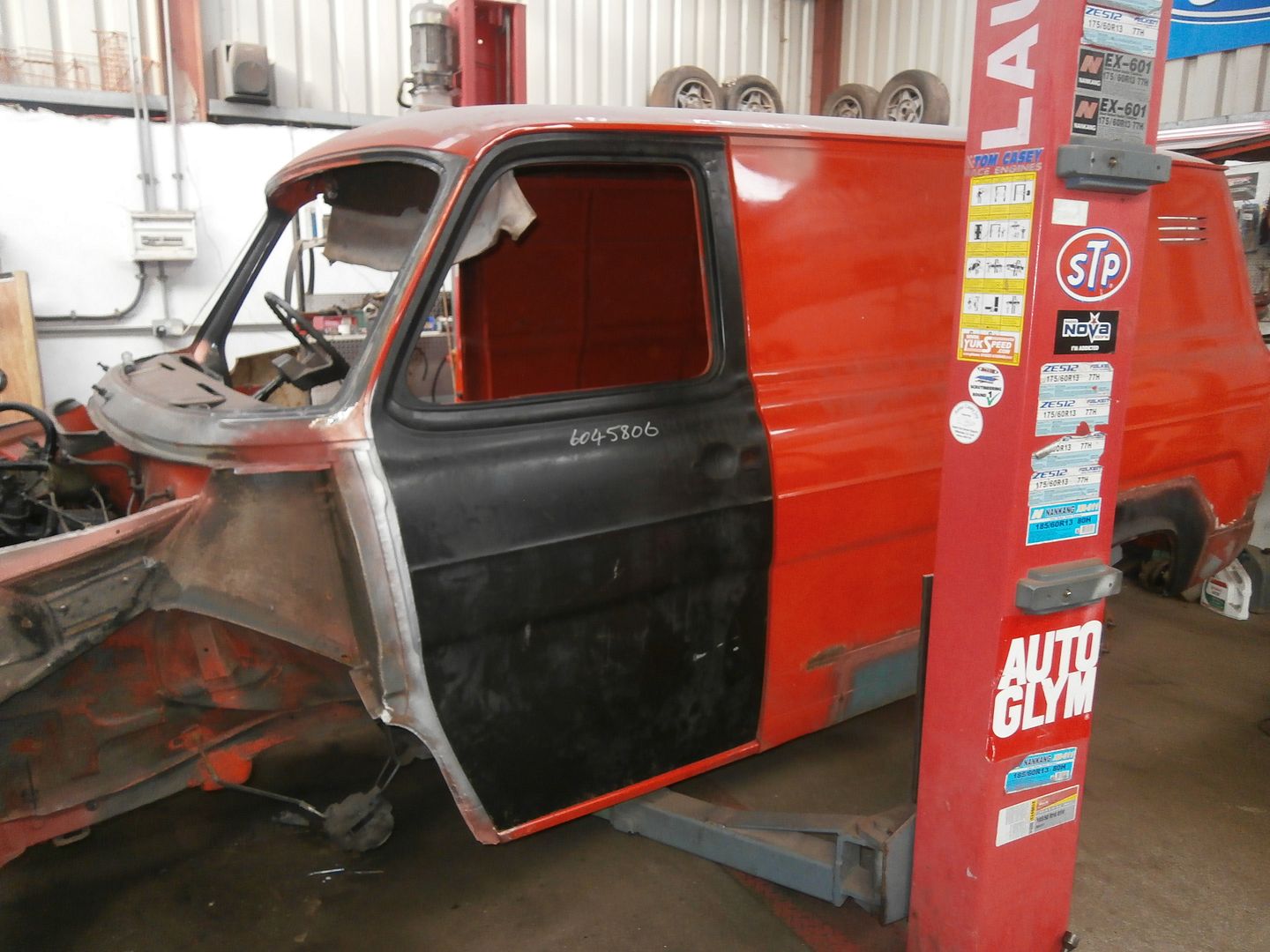 also found a few more bits needing attention.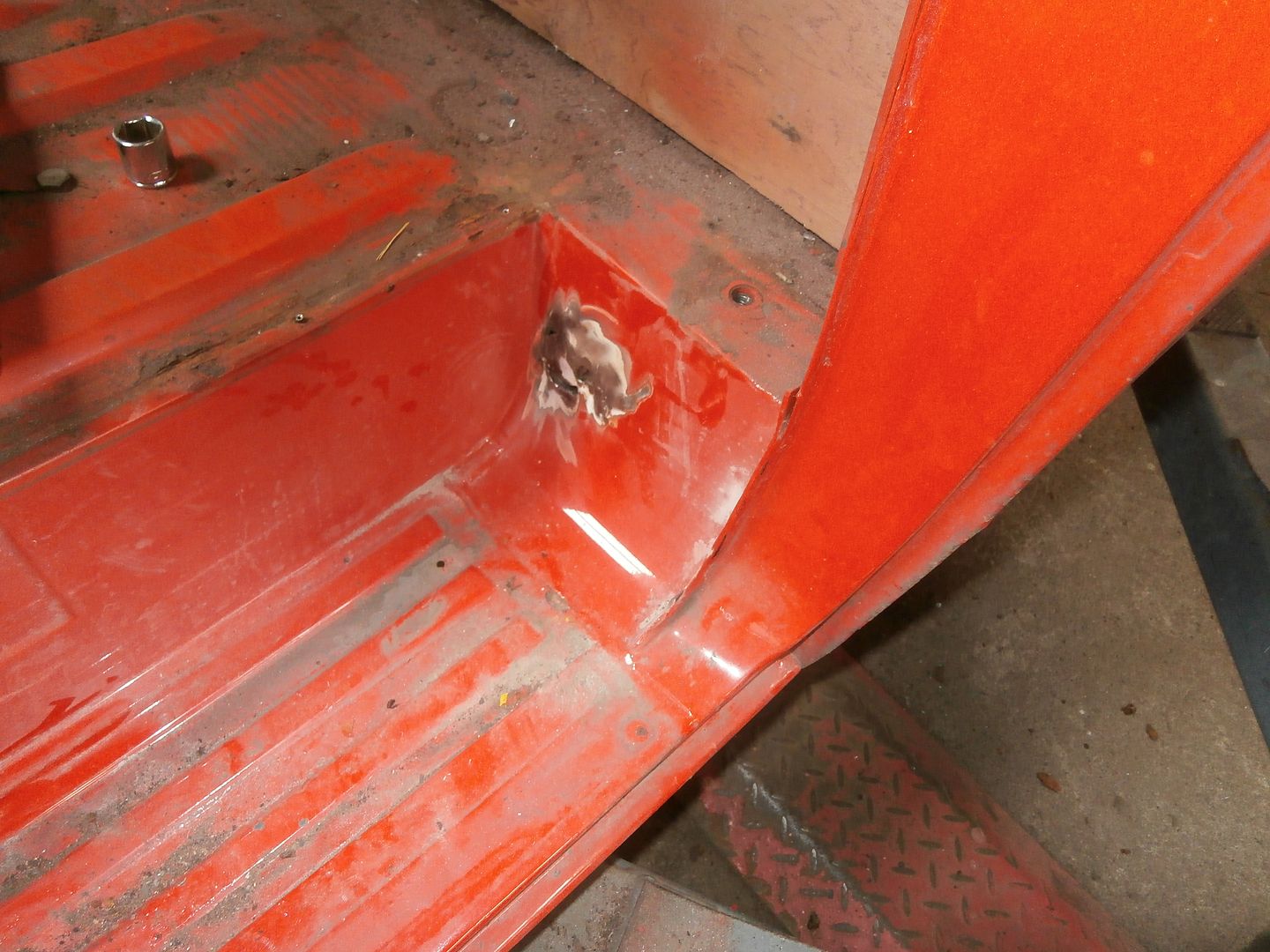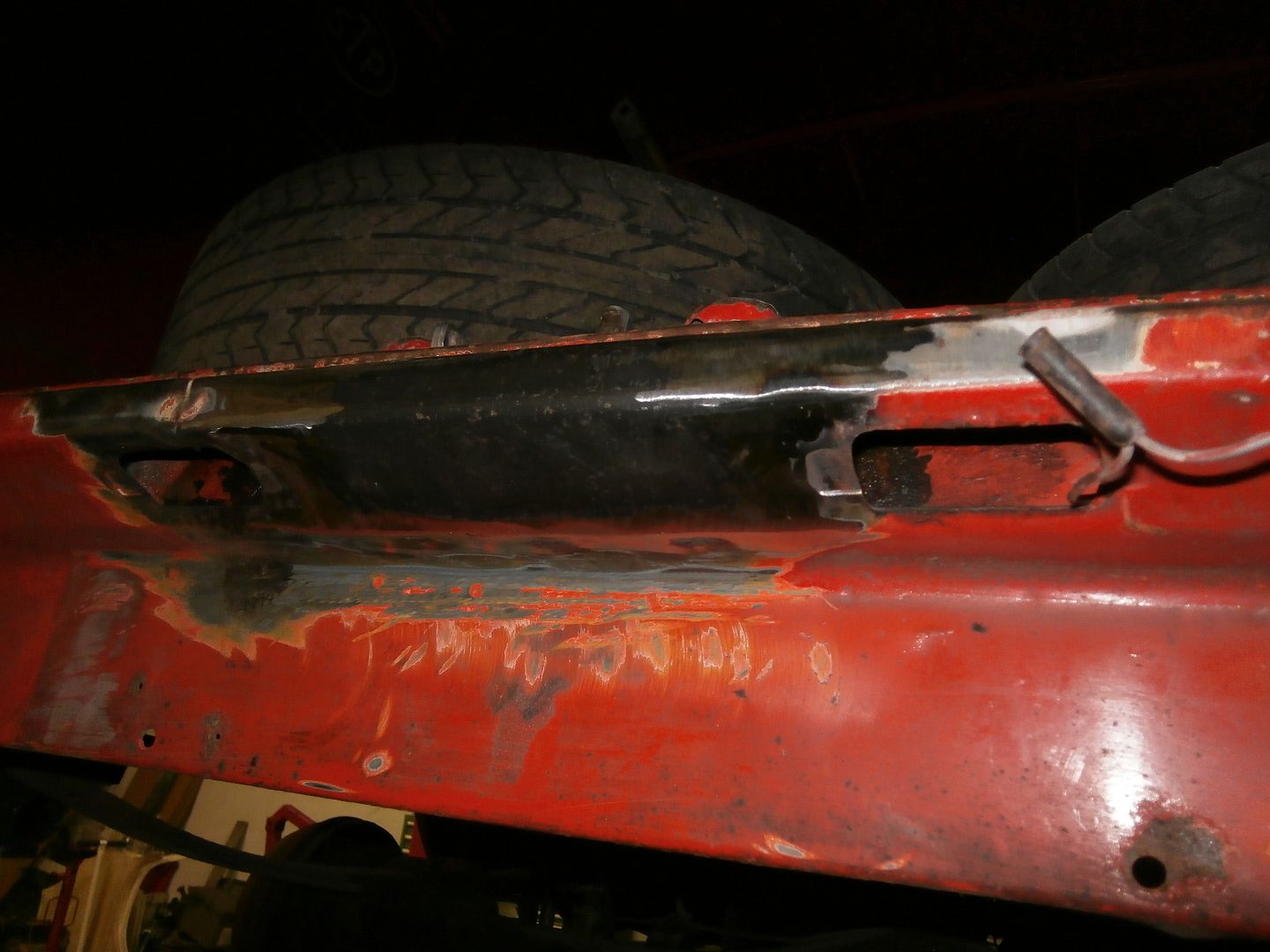 made a start on mocking up the front end.
i decided to bolt on the wings with stainless button head bolts and stainless pan head screws down along the pillars which will be handy down the road if any rust issues have to be sorted, rather than having them welded on.
got all the front end panels on and lined up to get all the holes drilled so the backs of the wings, pillars and mating faces could be primed where they would meet.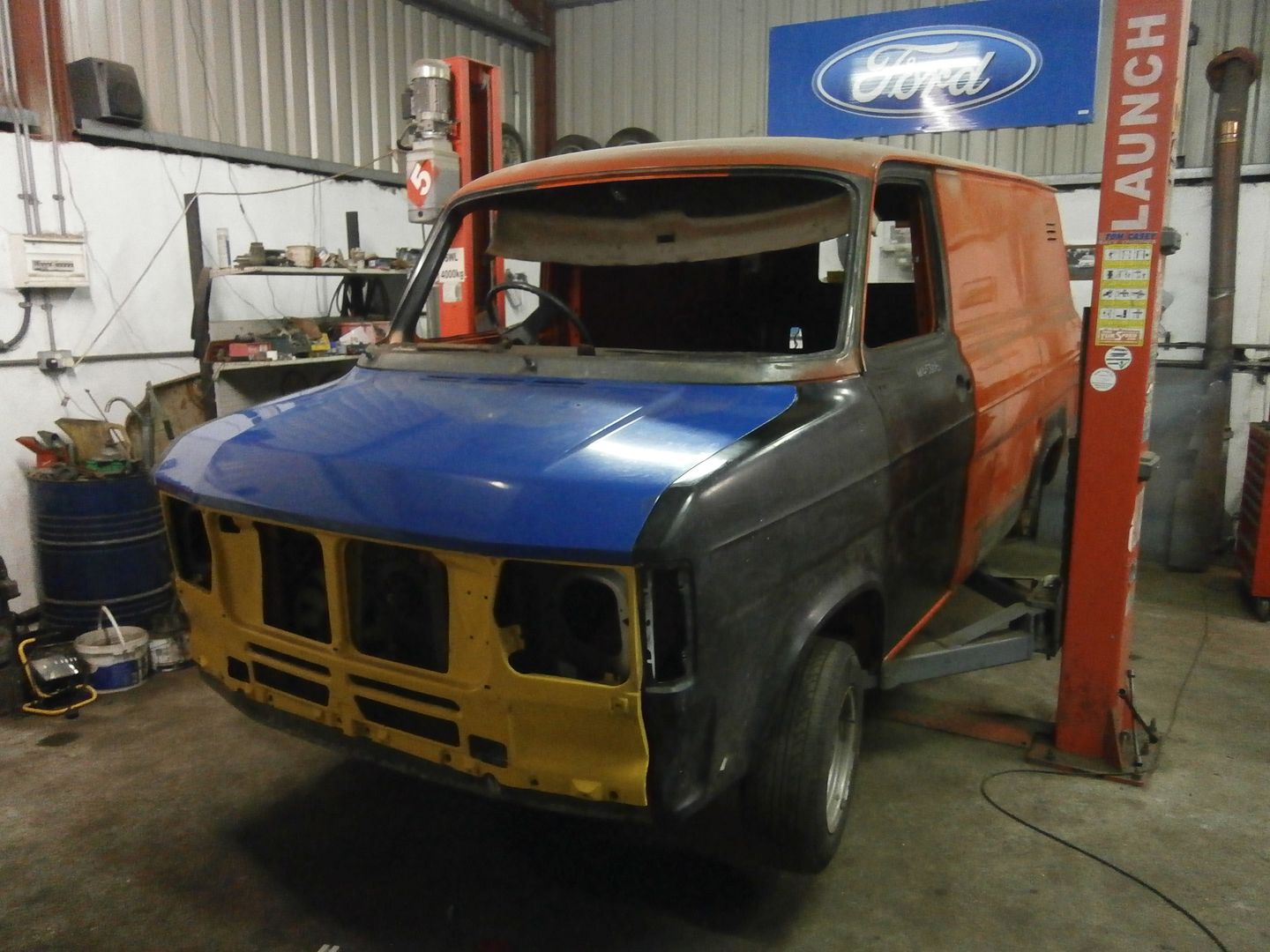 the painter came out and also rubbed and primed the scuttle panel/windscreen frame which was then painted in the original shade of grey along with the dash panel inside which was a bit tired looking.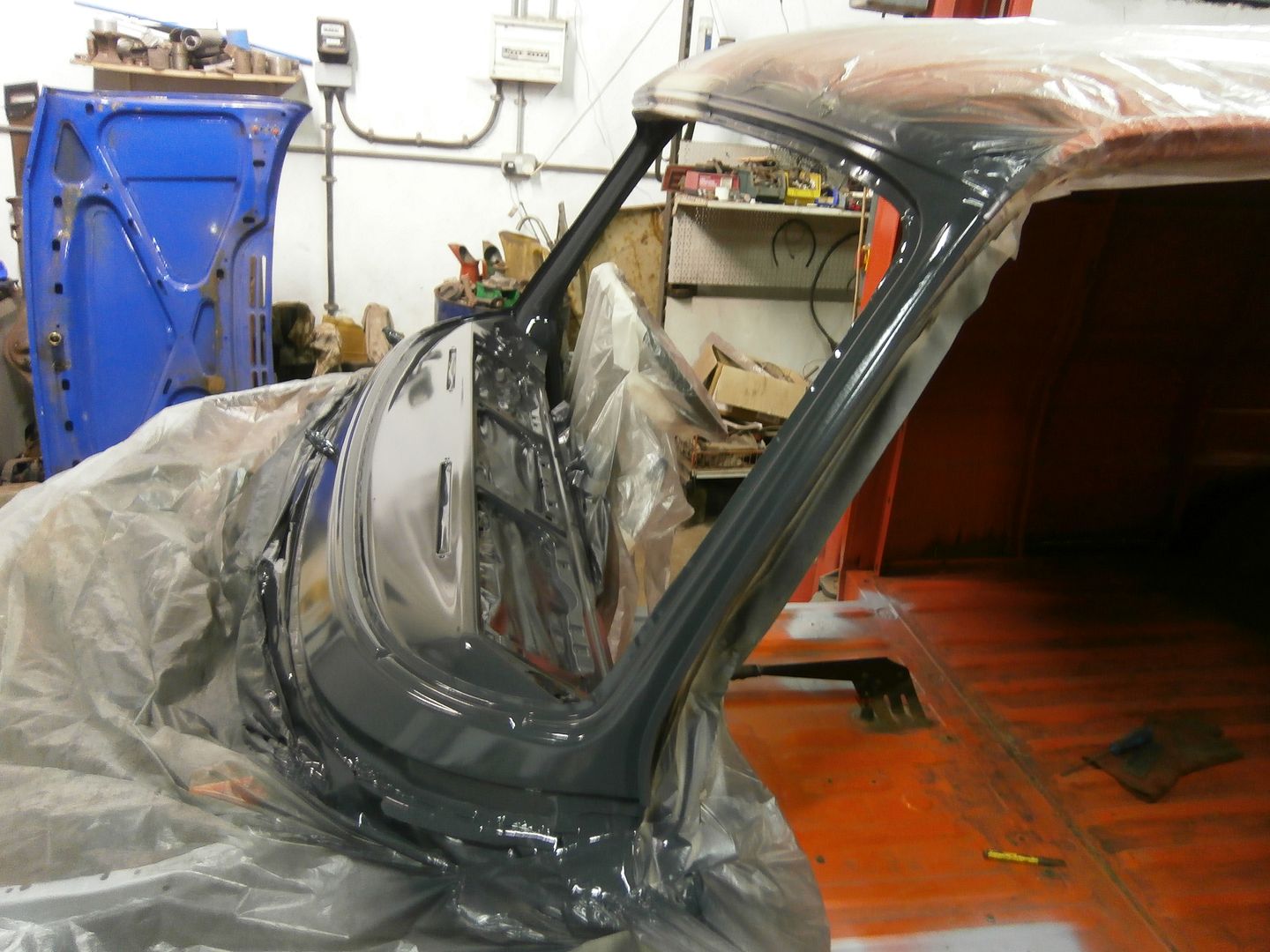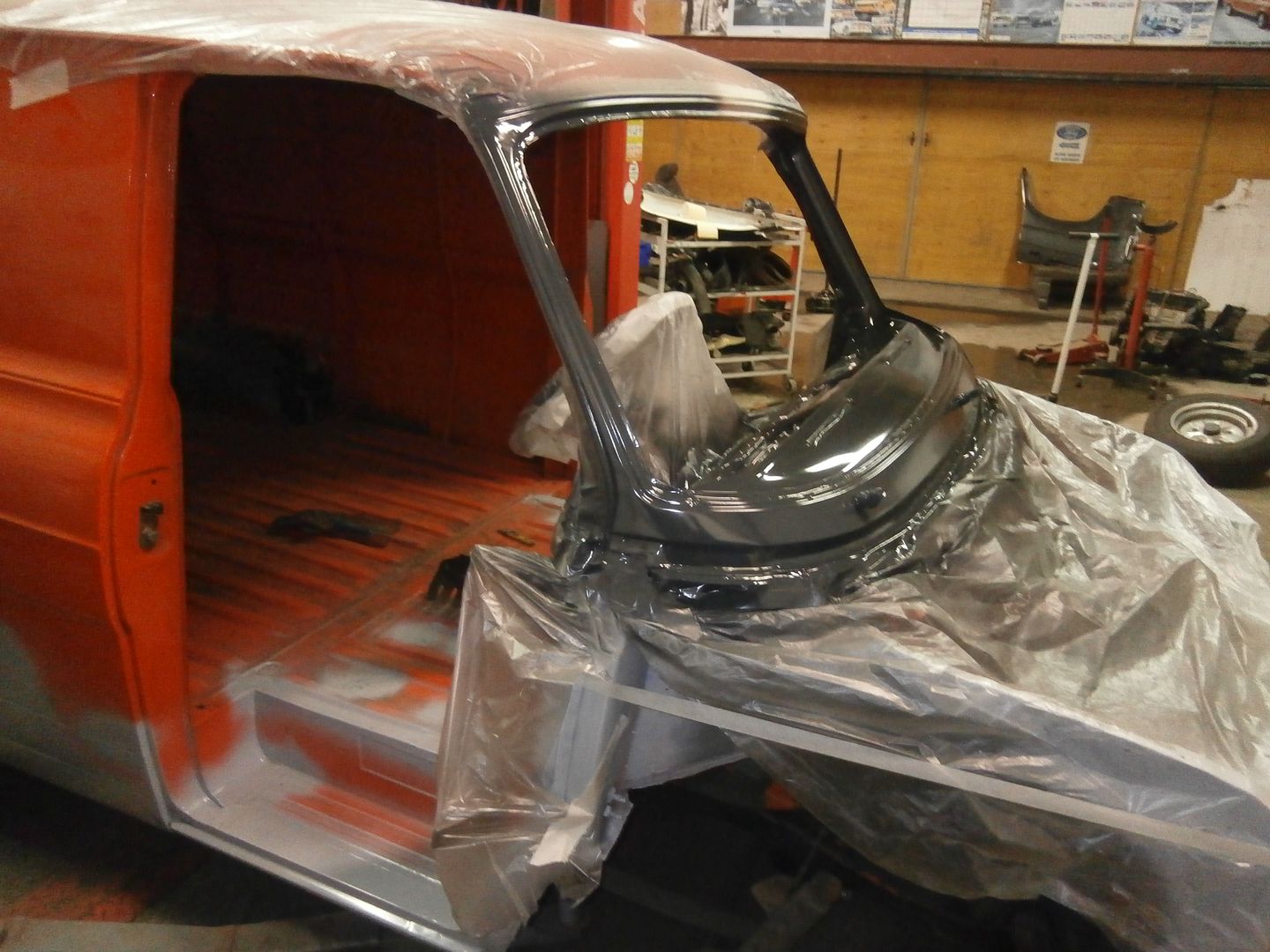 and the rest of the priming was also done.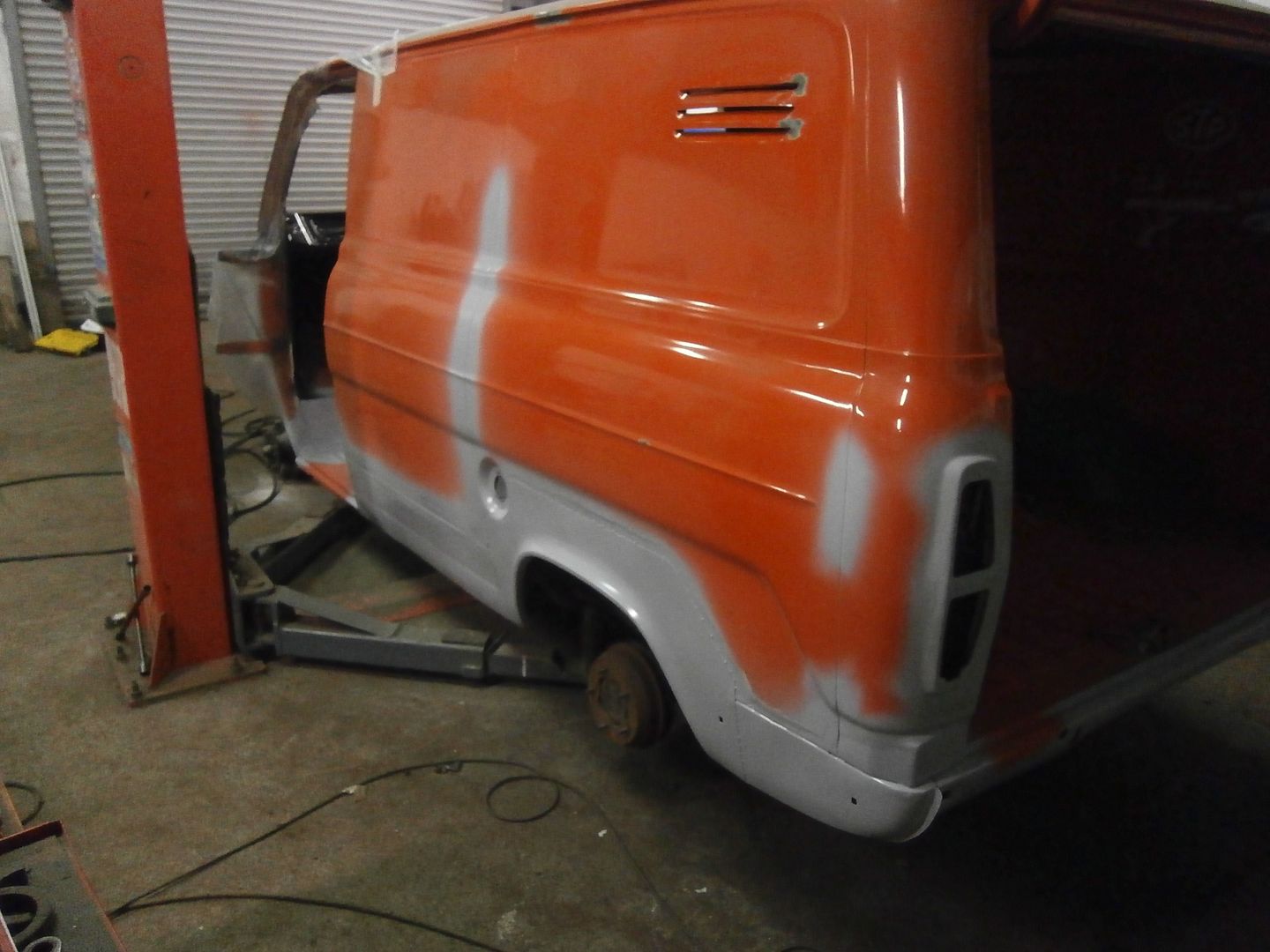 i thought id drag the old girl into this century with a bit of modern technology and fitted a reversing camera setup!!
i had a modern van borrowed for a while recently and found it very useful for backing into hitch on the trailer etc.
so before the van would go for paint i found a spot to mount the camera and drilled the hole for it.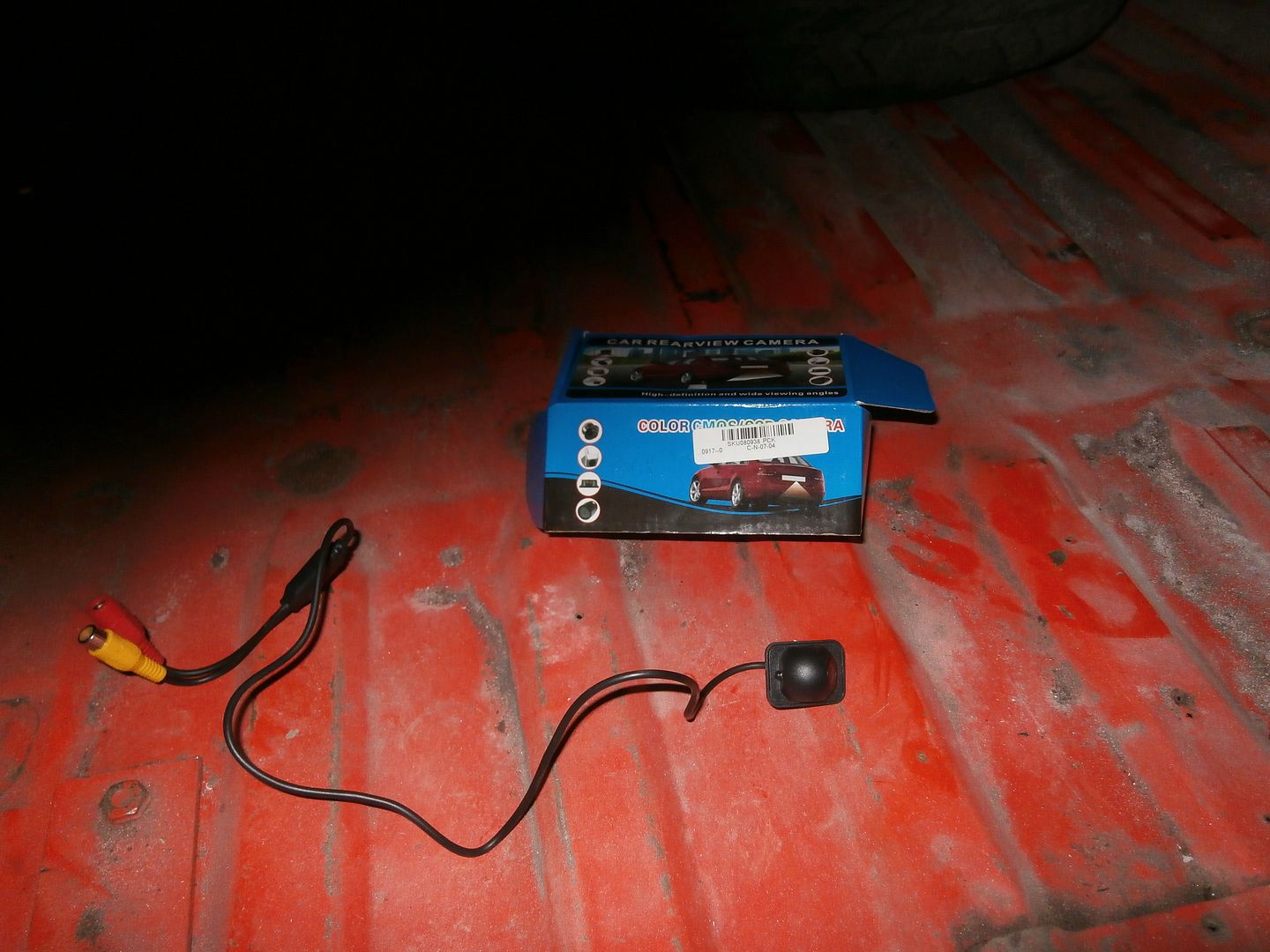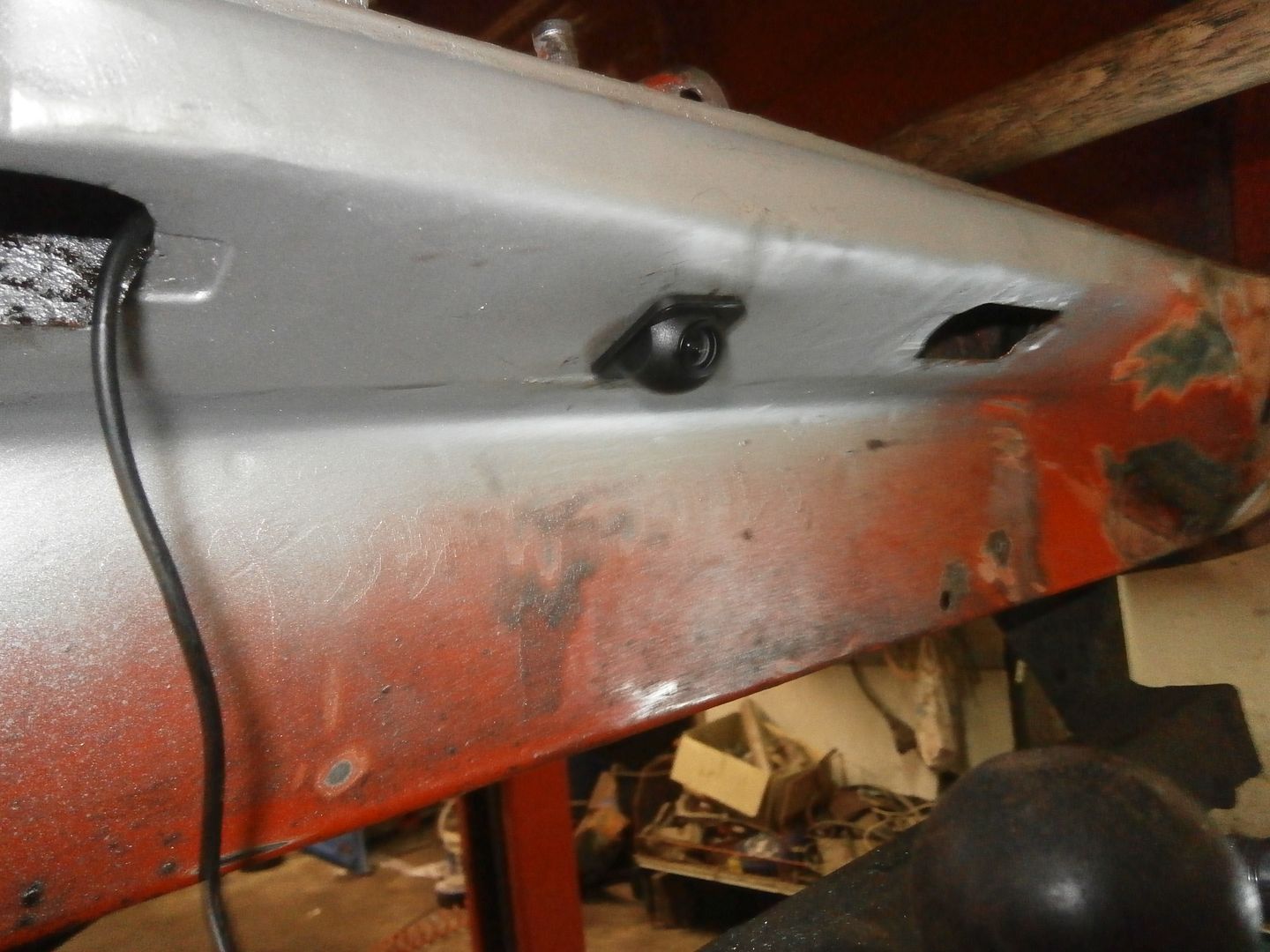 im hoping by having the wings, pillars and inner wing mounting faces painted before bolting them on should help in the fight against the rust. at least it wont be a big deal to remove a wing if there is any issues.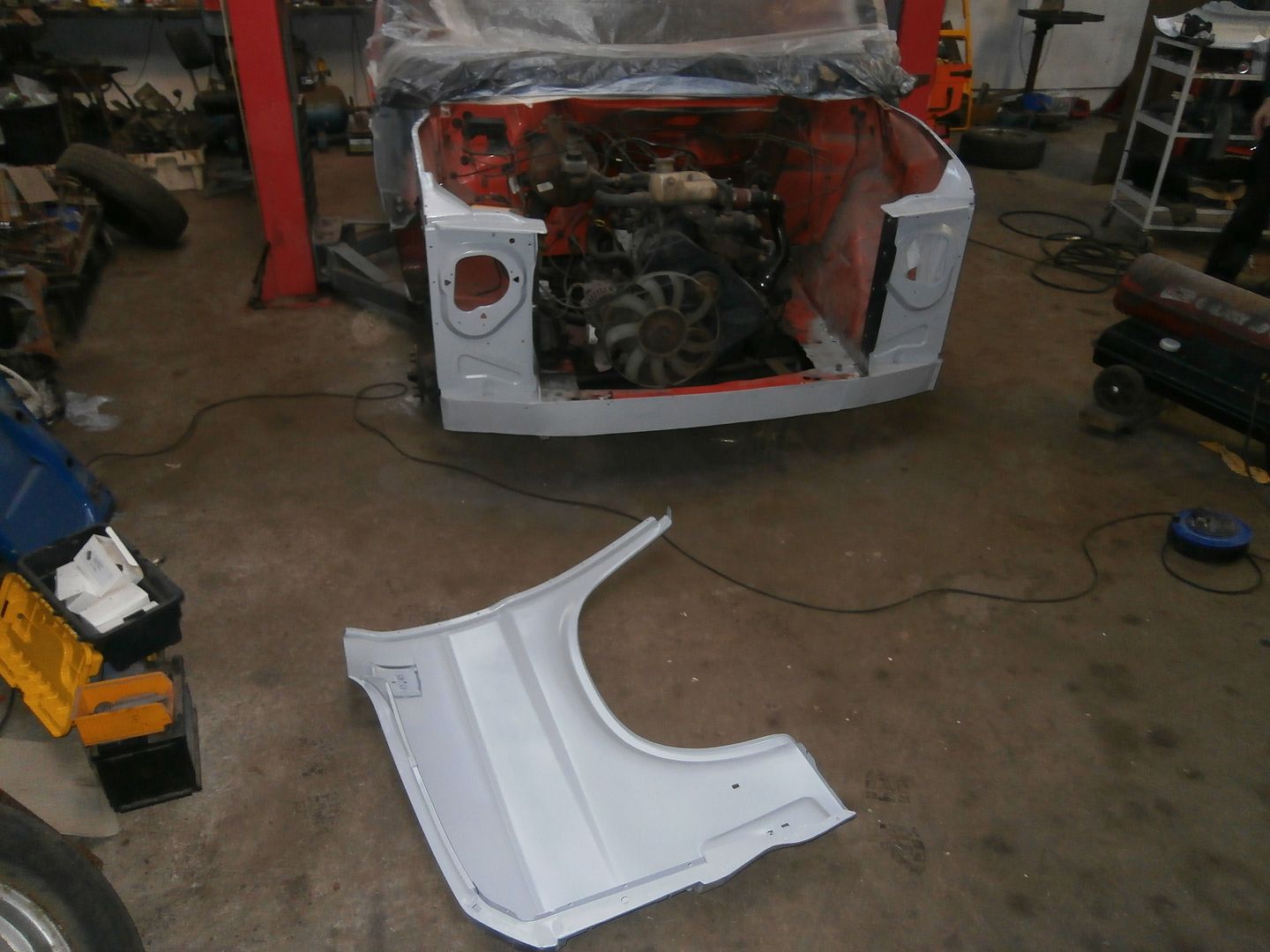 i put a wee bit of soft seam sealer along the mating faces for good measure. it was great to be finally bolting the wings on for good after all the times they have been on and off mocking up!!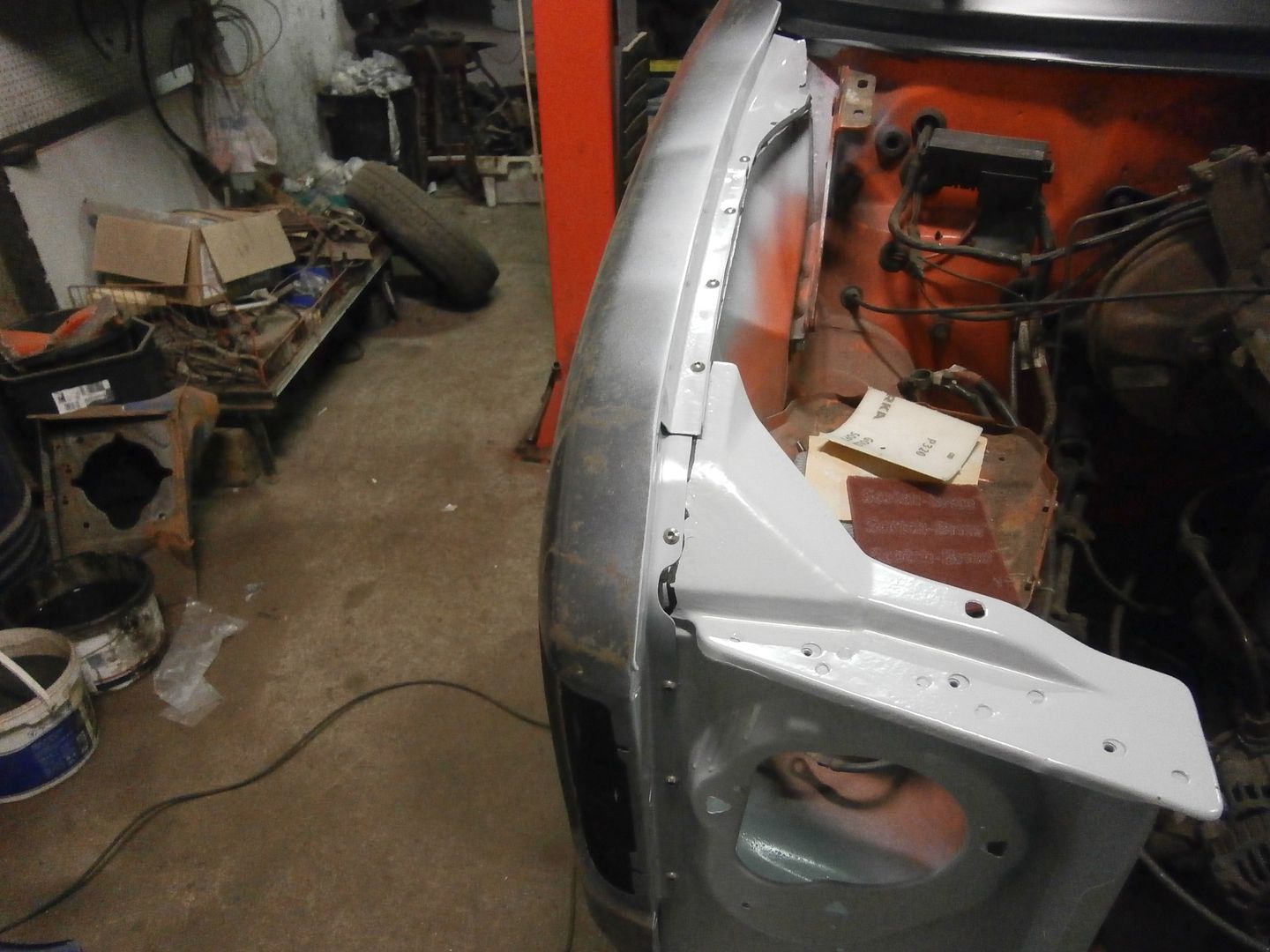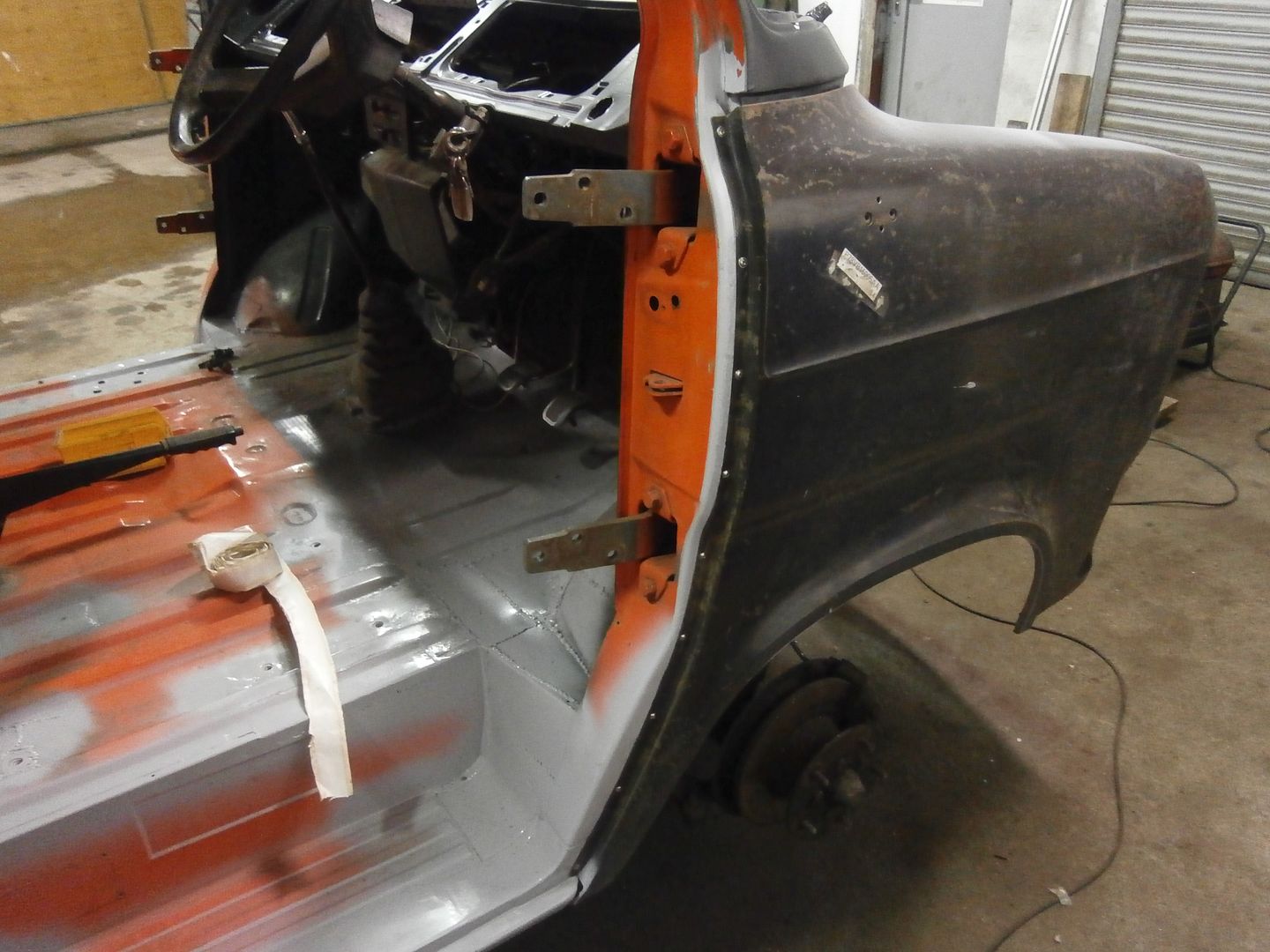 and at long last, shes ready to travel for final body work and paint. im planning to get her away on saturday. gonna get her rollin on a set of old mk5 wheels so i can have the banded steels blasted and re painted when shes away.
it seems to have taken an age to get this far but there was a lot more work involved than i thought to sort the van out properly.
there will still be a nice bit to do when she comes back from painting but that will be the more enjoyable part of the project!!